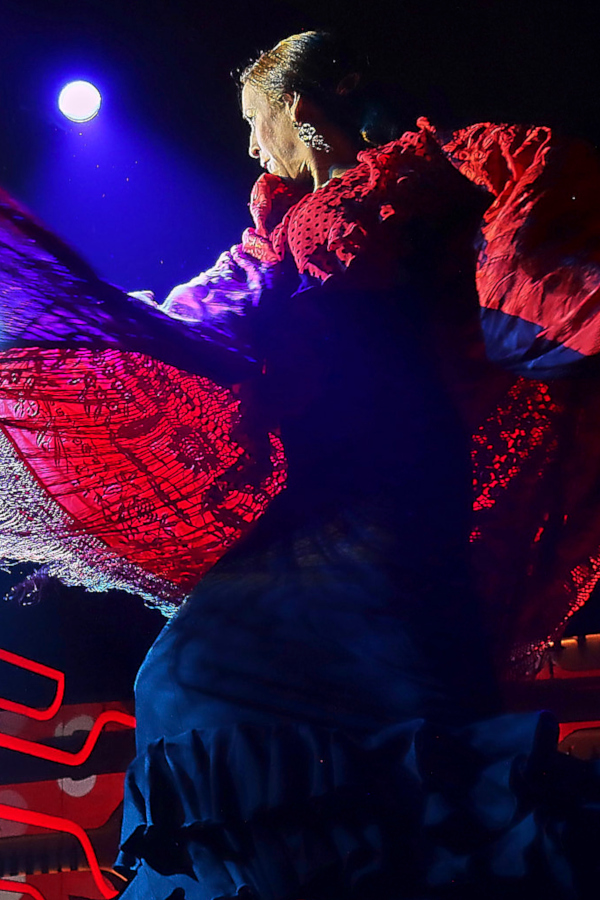 Tablao Flamenco Las Setas is a new addition to Seville's flamenco scene located in the emblematic Metropol Parasol building, known as "Las Setas de Sevilla".
Tablao Flamenco Las Setas is a recent addition to the flamenco scene in Seville located in the iconic Metropol Parasol building, locally known as "Las Setas de Sevilla". A unique and vibrant venue that offers an unforgettable evening of traditional flamenco in the heart of Seville. This experience is a combination of passionate and emotional flamenco dance and music.
Sevillian dancer Sandra Guerrero "La Negra", the artistic director of this project, has carefully assembled a cast of professional flamenco dancers and musicians for the performances. The show is a result of her years of dedication and love of flamenco, something different from what one may see in the typical tablaos of Seville. It reflects her philosophy that flamenco is not just a show, it's a lifestyle and devotion.
As well as the flamenco shows, Las Setas also offers an excellent selection of specialty cocktails and tapas to enjoy. The menu includes a variety of traditional Spanish dishes, such as paella, gazpacho, and croquetas. Visitors can also choose from a range of local wine and beer.