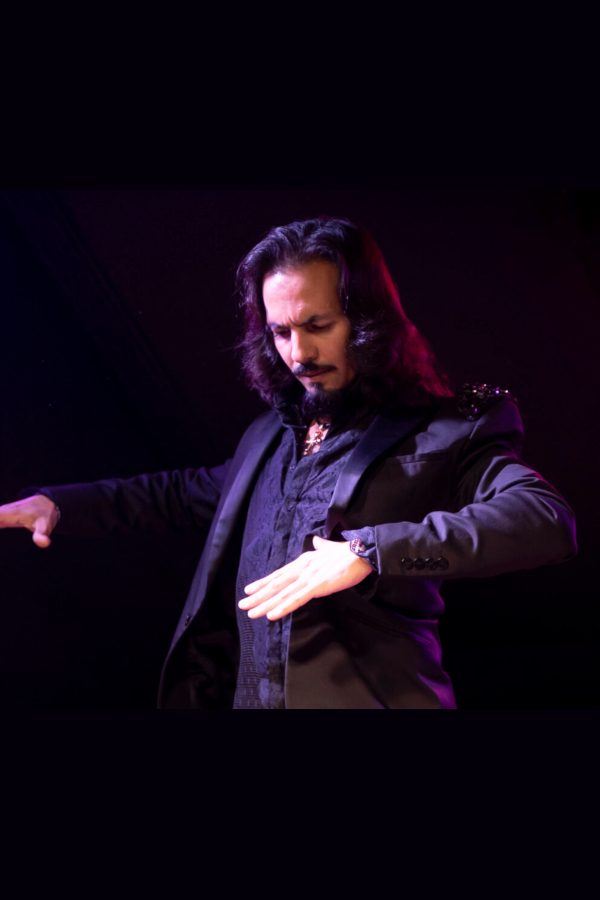 Farruquito, considered the best dancer of today, delights us with his visit to Madrid.
2 June, 22:30 in Cardamomo
3 June, 22:30 in Tablao Flamenco 1911
Juan Manuel Fernández Montoya, better known as "FARRUQUITO" – is considered the best flamenco dancer today. He inherited from the school of his grandfather "Farruco", with just eight years old, he performed the whole season in a hall in Madrid.
At the age of ten he participated in the presentation of the Paralympic Games and in the 1992 Expo in Seville. With only 11 years old, he collaborates with Camarón. The following year, he collaborated with film director Carlos Saura, renowned Spanish filmmaker, photographer and writer. At the age of 19 he triumphed in the United States, starting an international career that will leave unforgettable traces.
His show offers us a unique quality, connecting the opinion of flamenco connoisseurs, neophytes, ignorant, passionate, media, etc, in one word: Memorable.
Considered one of the best dancers in history, he is considered a Camarón de la Isla of dance.